Dean's Diversity Postdoctoral Fellows
The College of Education and Human Ecology Dean's Diversity Postdoctoral Fellows Program seeks to increase the number of scholars who will contribute to the innovation, vibrancy and excellence in the college. The program employs a cohort approach to recruiting three to six postdoctoral fellows in the College Education and Human Ecology for two-year appointments. The program prepares postdoctoral scholars for tenure-track faculty careers in the college, with emphasis on those with a demonstrable track record of involvement in equity, diversity and inclusion in research, teaching and service. We also seek scholars whose interests align with EHE Core Values: excellence, justice, diversity, innovation, and internationalization and the EHE Pillars: early childhood, urban and rural education, health and economic vitality, global and local engagement, and STEAM education.
The 2022 Dean's Diversity Postdoctoral Fellows Program is now accepting applications for scholars. 
ABOUT THE PROGRAM
This program takes a broad and multidisciplinary view of diverse and inclusive education. All postdoctoral scholars must be from outside The Ohio State University.
If a postdoctoral applicant has a specific department in which they would like to work, the applicant may specify this in their application. In addition, the applicant should include a potential faculty mentor(s) from among current college faculty.
ENHANCE EHE'S DIVERSE FACULTY PIPELINE WITH PROSPECTS, ESPECIALLY FROM WITHIN UNDERREPRESENTED GROUPS.
PROVIDE THE OPPORTUNITY FOR SCHOLARS TO GAIN A DEEPER UNDERSTANDING OF THE UNIQUE CONTEXT IN EHE AND OSU.
DEVELOP A NETWORK OF CURRENT AND EMERGING SCHOLARS IN PRIORITY RESEARCH AREAS WITH THE INTENT TO HIRE FOR TENURE-TRACK POSITIONS.

PROVIDES A SOCIALIZATION TO ACADEMIA AND VALUABLE TIME TO ESTABLISH A RESEARCH AGENDA.

Cohort of three-six fellows for 2022-2024

Eligibility for EHE faculty positions at the end of the postdoctoral appointment

Competitive annual salary with full Ohio State benefits

Annual $2,000 professional development stipend for conference travel or to support research, teaching and engagement activities

A new computer selected from university options

Assigned mentor(s) for the duration of the appointment

Engagement in comprehensive research, teaching and mentoring experience

Biweekly professional development activities on topics such as time-management, teaching excellence, transitioning to tenure track and others

Formalized semester review process with benchmarking for tenure-track hiring eligibility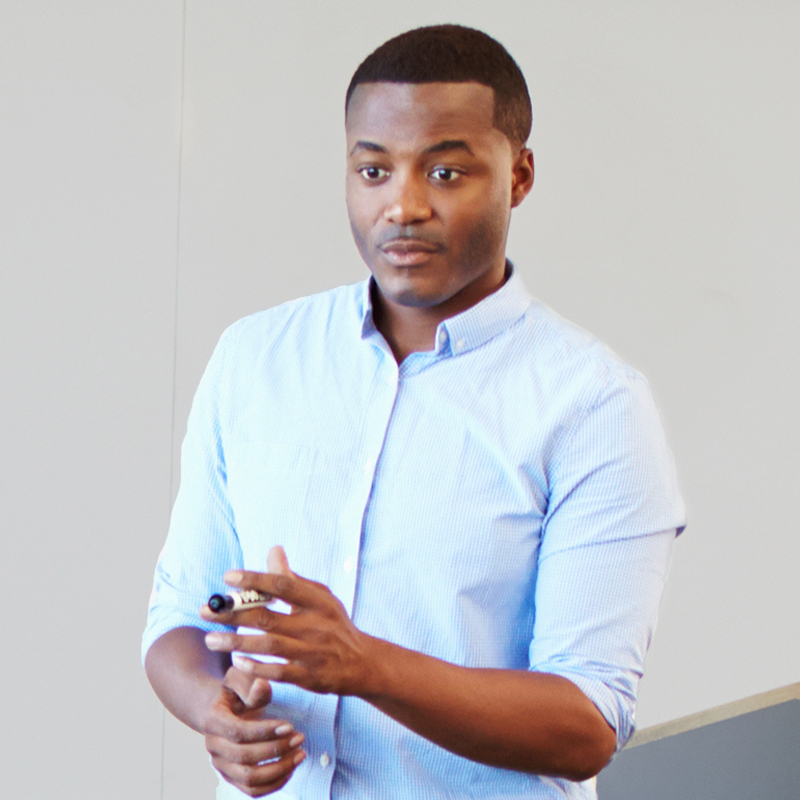 Promising candidates in any discipline who meet the following criteria are eligible to apply:
Graduate students who are far enough along in their dissertation research to demonstrate findings
Post-doctoral scholar within one year of earning degree
Those who demonstrate career goals, research interests, and academic potential that align with EHE mission and programs
Those who contribute to the university's continuing commitment to diversity and inclusive excellence
Fellows are chosen from a pool of candidates who apply directly from our website and are matched with an interested department. Postdoctoral fellowships will be awarded with the intent to hire in EHE at the end of the postdoctoral appointment. Offers will be made to individuals who, in the judgment of the committee, have demonstrated superior academic achievement, are committed to a career in teaching and research at the college or university level, show promise of future achievement as scholars and teachers, and are well prepared to use diversity as a resource for enriching the education of all students.
FREQUENTLY ASKED QUESTIONS
Click on a question below to expand the answer.
Applicants will list 1-2 EHE faculty members who align with the applicant's research interests or goals.
Teaching responsibilities are negotiated with the department/program. Postdoctoral scholars will not teach the first semester. After the first semester, the postdoctoral scholar will teach no more than one course each semester.
At the beginning of each semester, the fellow will submit goals and focused action steps related to Teaching; Scholarship (including publications and funding); and Service and/or Engagement. The fellow will submit an updated documentation of performance and accomplishments related to the areas listed above. It is critical that fellows meet the benchmarks outlined as a pre-requisite for tenure track consideration.