A Time to Reflect
Anyone who knows me well knows I love office products. I am always on the lookout for stationary, folders, notebooks, calendars, etc. I love finding or creating my own products with unique and fun designs. When I am working, sometimes just looking at these fun designs brightens my day and can add an extra burst of energy to the moment.
My love of office products makes me think about the New Year. The best part about my office products is the opening them – especially my notebooks (of which I have many). It's funny how opening them offers me a time to pause and admire their beauty and consider how the product can enhance my productivity as well as my peace. Inevitably I go through my old notebooks and reflect on notes and tasks (completed and forgotten). I also think about the product itself, and whether or not it was a good fit for me. As part of this process, I transfer those unfinished tasks to other notebooks and tasks related to my routine work. But these new notebooks also spark creativity and inspire movement- I clean my desk, clear my mind, and pull new ideas from brain to book. The closed notebook then provides some beauty in my every day.
The winter break is like unboxing new office products. We pause, reflect and take time to plan. It is a time that we celebrate any traditions we hold but also a time to reflect on the fullness of the year. We welcome a new calendar year with all the promises and possibilities it brings. It is a blank book with a new set of 365 pages just waiting to be written. Here's hoping that we all write a good one!
In these pages, the EDGE office provides a reflection and celebration of what we have accomplished this semester. I am extremely proud of the work we continue to do. We also invite you to get to know our staff. We asked our staff to predict "Snow or No?" to add to the predictions of whether it will snow over the break. 😊
Have a happy and restful time with your friends and loved ones. See you in 2023.
– Noelle Arnold, PhD
Senior Associate Dean and Director of EDGE
Professor of Educational Administration
Anti-Bias Professional Development Course
Be the Change: Understanding Implicit and Institutional Bias is an online professional development course that centers on race, racial equity, and social justice for K-12 and higher education professionals.  The higher education course is currently on CARMEN CANVAS and the K-12 course will be available in January 2023.  We are excited to begin offering this professional development series to education professionals in 2023! 
Project Leads: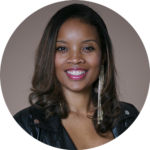 Carlotta Penn, PhD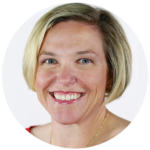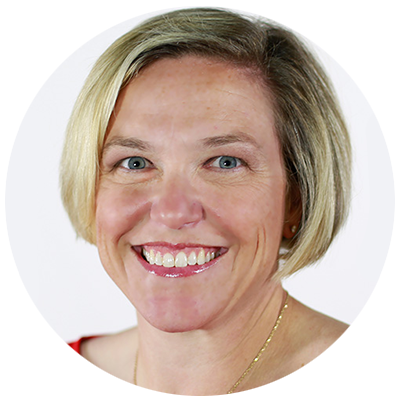 Christine Fagan, EdD
Mental Health Awareness Coloring Book
In recognizing the importance of Mental Health, the Office of Equity, Diversity, and Global Engagement created a "Mental Health Awareness Coloring Book" for faculty, staff and students. The purpose was to help EHE community members to step away from the computer, take a deep breath, open the book and let the imagination flow. 
Project Leads:
Ryann Randall, MA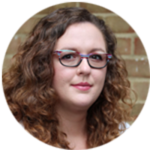 Austin McClellan
Monthly Awareness Initiatives
LGBT History Month (October)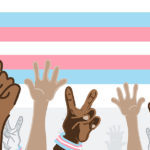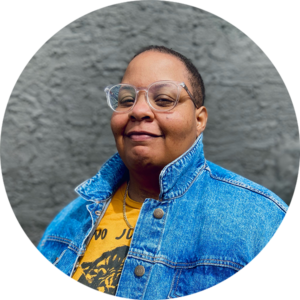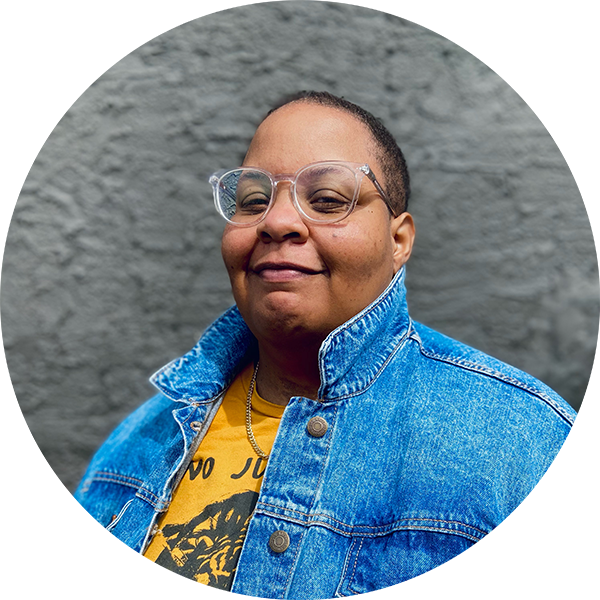 The EDGE office commemorated LGBT History Month through re-share of interview with shea martin, doctoral student on International Trans Day of Visibility
Indigenous Heritage Month (November)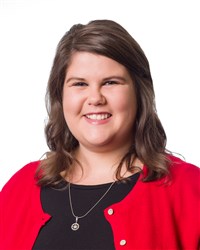 The EDGE office commemorated Indigenous Heritage Month through a Native American History Q&A with Madison Eagle and Arvcúken Noquisi
International Day of Persons with Disabilities (December)
The EDGE office commemorated International Day of Persons with Disabilities through a re-share of interview Dr. Peter Paul on disability research and advocacy
Leading Anti-Racism Change In Education Summer Institute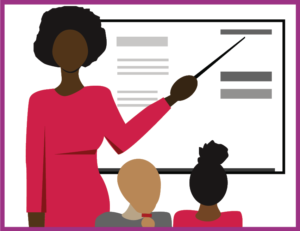 LARC is a small group, cohort approach to building capacity to accelerate action and change toward racial equity and social justice in K-12 school districts. In its second year, five districts joined the program and participated in the professional development series from September –November. Beginning in January 2023 participants will receive tailored coaching and participate in site visits and additional workshops. Districts in Cohort #2 include: Columbus City Schools, Dublin City Schools, Hilliard City Schools, Olentangy Schools, and Westerville City School District.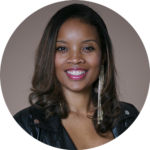 Carlotta Penn, PhD
Project Lead

BRIGHT
We are excited to share that the 3rd cohort of Bright Initiative's Fellowship program is underway! We admitted 25 exceptional leaders from all over Ohio working in education, non-profit, government, and business, all of whom have heeded the calling to work as a leader in K-12 education in Ohio's underserved schools. The diverse make-up of the cohort is what makes Bright a truly unique and transformative experience for the students, faculty, and staff alike.
The Bright Initiative Fellowship program is a 20-month cohort experience. Through an intensive curriculum and year-long principal internship, fellows prepare for how to create meaningful impact in a K-12 underserved school as a building leader. We are currently partnering with a variety of school districts across Ohio that are eager to welcome Bright fellows to their building leadership teams during the 2023-2024 academic year. At the conclusion of the program in May 2024, fellows will have earned an MBA from Fisher College of Business, as well as an Ohio K-12 Administrator license from Ohio Department of Education. Through an appropriation received from the state legislature, we are also pleased to offer this program free of cost to all admitted fellows.
The program had its first on-campus residency session in October, and connections are building amongst everyone in Bright. We were also happy to welcome some of our Bright alum for a guest panel in November to extend a network of support to fellows. As December approaches, students are now preparing for our last session in Term 1 that will wrap up coursework being taught by both of Bright's academic directors, including Dr. Noelle Arnold's course on School Community Context course and Dr. Ben Campbell's course on Managing Conflict in K-12 Schools. In the spring, students will begin new coursework discussing topics of economics, data analysis, and educational change, being taught by Dr. Ben Campbell, John Gray, and John Rensink, respectively.
Bright Initiative's team is comprised of Academic Directors, Dr. Noelle Arnold and Dr. Ben Campbell; Senior Director, John Rensink; Program Coordinator, Laurel Clarkson; Special Projects Manager, Dr. Christine Fagan; as well as Student Ambassador, Arhana Kolli; and Student Assistant, Noah Emmenecker. There was much anticipation from our team for Bright's 3rd cohort to launch this fall, and it has been an energizing experience to see it finally come to fruition. We're certainly looking forward to what's ahead for Bright in the coming months! More information on BRIGHT can be found at bright.osu.edu
EDGE Sponsorships 2022-2023
African American Heritage Festival
Initiative for Race Research and Justice at Vanderbilt's Peabody College
Hiphop Literacies Conference
2023 Martin Luther King Breakfast
EDGE Bookshelf Recap
The EDGE Bookshelf showcases the literary contributions of EHE faculty and staff whose work centers diversity, equity, anti-racism, and justice, and includes recommended readings from featured faculty members. It is our hope that the Bookshelf serves as one resource through which we can learn from one another as we continue to grow as an anti-racist, inclusive, and equity centered college community.
The EDGE office commemorated Latinx Heritage Month by featuring our EDGE bookshelf to highlight recent scholarship from EHE faculty of Latinx heritage: Dr. Jasmine Abukar, Dr. Arnulfo Pérez, Dr. Catherine Saenz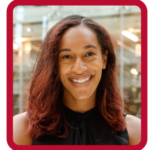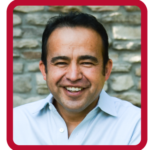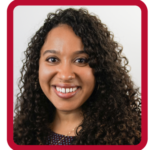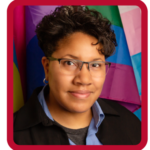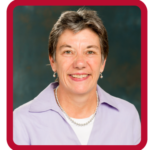 The EDGE office commemorated LGBT History Month through a bookshelf featuring scholarship from EHE faculty who identify as LGBTQIA+: Dr. Jackie Blount, Dr. Leslie Morrow, and Dr. Susan Jones.

The EDGE office commemorated Indigenous Heritage Month by featuring Ohio State University faculty and staff of Indigenous Heritage: Marti Chaatsmith and Dr. Matthew Anderson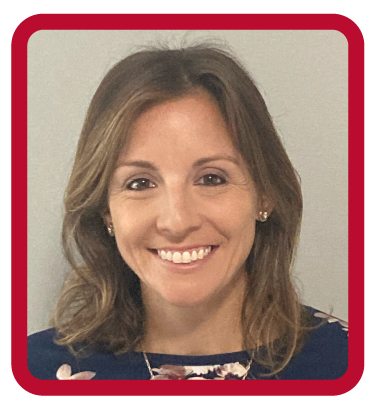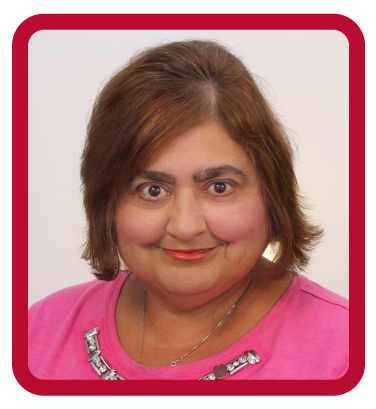 The EDGE office commemorated International Day of Persons with Disabilities through a bookshelf featuring Dr. Carly Gilson, Laurice Joseph, and Dr. Tiffany Wild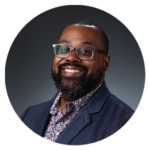 Neal McKinney
Project Lead
Institute on Teaching and Mentoring- Diverse Faculty Recruitment Collaborative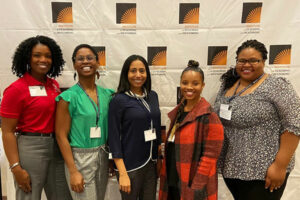 In October, EHE sent a delegation of faculty/staff recruiters and graduate students to the Institute on Teaching and Mentoring. Drs. Carlotta Penn and Rhodesia McMillian participated as recruiters and graduate students LaToya Tingle, Alanis De La Cruz Perez, and Ericka Velez participated as student scholars. The SREB hosts the largest gathering for scholars of color during their Institute on Teaching and Mentoring conference. Students' travel was fully supported by EDGE and the Departments of Educational Studies, Human Sciences, and Teaching and Learning. The College of Education and Human Ecology is a strategic partner with the OSU Diverse Faculty Recruitment Collaborative and the Southern Regional Education Board (SREB). Dr. Penn represents EHE on this committee.
EHE Legacies Recap
An EHE Legacy is a current or former EHE faculty, staff, or student whose contributions to the college and society are worthy of recognition. Since 1895, the College of Education and Human Ecology has played an important role in education at all levels and human development across the lifespan at The Ohio State University, the United States and around the world. The EHE Legacies project started in Fall 2019 and was created to explore the rich legacies of people, experiences, and accomplishments that have helped shape the College of Education and Human Ecology. We believe that a legacy starts with the knowledge and appreciation of the contributions of those who came before, which establishes a strong foundation upon which to build and progress.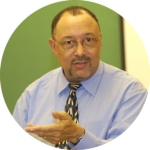 At the beginning of Fall semester, we celebrated our students returning to campus and school districts across Ohio.  We featured school leaders and the phenomenal work that they do in their respective spaces.  Olympia Della Flora, MEd, Assistant Superintendent, Marion City Schools, Dr. Melvin J. Brown, Superintendent, Montgomery Public Schools in Montgomery, Alabama, and the late Dr. Charles Hancock who is believed to be the first Black alumnus of the College of Education and Human Ecology.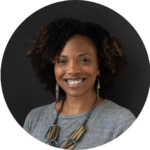 During the month of November, we featured alumni who focus on equity education and culture curriculum.  Dr. Donja Thomas is a passionate educator, activist, writer, speaker, scholar and Black studies curriculum developer that engages in creating classroom curricula that center the use of culturally relevant and sustaining pedagogies, critical conscious literacies and the importance of employing curricular practices rooted in the Black experience.  Dr. Zayd Abukar currently serves as the Director of Academic Services in the Department of Teaching and Learning.  As a higher education scholar and professional, Dr. Abukar focuses on how institutions and practitioners can rethink of leverage existing resources to better support their students, particularly those from underserved populations.
Ryann Randall
Project Lead
Dean's Diversity Post Docs
Tuba Gezar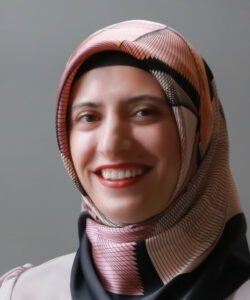 Noemi Linares-Ramirez
Leslie K. Morrow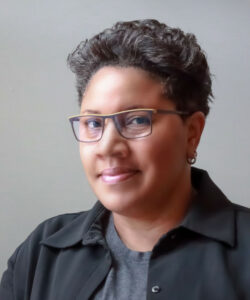 John Paul Anders
Cydni M. Robertson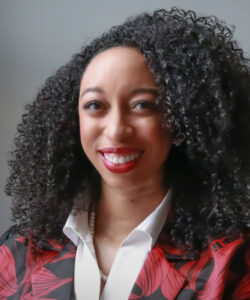 Ye Shen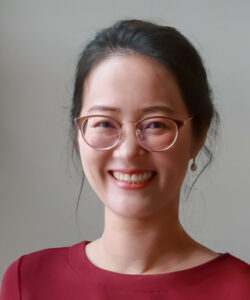 GLOBAL HUB
Global Hub Reception

–

Celebrating our Global Impact

 
On November 2nd, faculty and staff from across the college came together for an afternoon of learning and networking to celebrate the collective, ongoing work EHE does around the world. Despite the COVID-19 pandemic, international partnerships and Global Education programs have remained a priority and engagement continued through virtual channels and limited in-person travel. We are pleased to share that our global reach in the 2021 – 2022 school year included more than 20 countries around the world through our partnerships and programs. The EDGE Office would like to thank the many faculty and staff who have continued this important work throughout the pandemic.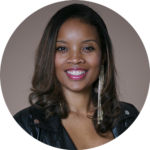 Carlotta Penn, PhD
Senior Director of Partnerships and Engagement
Global Hub Highlights features EHE faculty, staff, and students who lead or participate in international programs. This series showcases the importance and reach of international engagement across the EHE community. Spring semester has been an active time for global engagement, and EDGE highlighted Natalie Moran, undergraduate student in Fashion and Retail Studies. Natalie participated in the Spring Break trip to Rome.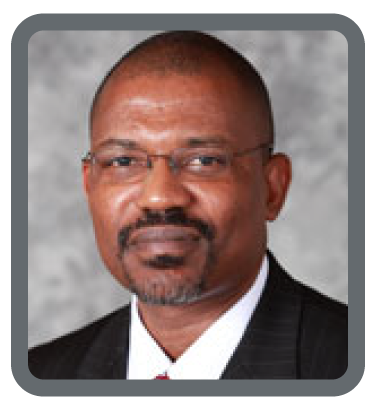 Samuel R. Hodge
Faculty, Human Sciences, Kinesiology
Location/Program names: Brasília, Brazil (2015, 2016, 2018); Campinas, Brazil (2013); Florianópolis, Brazil (2012); Natal, Brazil (2012); São Carlos, Brazil (2013); Manizales, Colombia (2021); and Medellín, Colombia (2019, 2022).
Purpose of stay: Professional development of teachers and professional preparation of teacher candidates.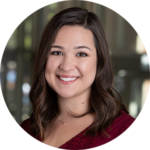 Jenna Azotea
Education Abroad Specialist
Upcoming Program Application Deadlines (Summer 2023)
International Programs
October- Global One Health Leadership Institute


October- Carlotta Penn presented a session on Multicultural Literacy Education for the German Fulbright visitors. 

 
EHE Hosts International Delegations
University of Tsukuba's Dr. Caroline Benton, Vice President and Executive Director of Global Affairs, and two colleagues met with EHE faculty and staff to discuss upcoming grant collaboration opportunities.

 

The Congressional Office for International Leadership (COIL) brought a delegation of 18 Romanian educators to the United States to learn more about English as a Second Language (ESL) pedagogy and best practices. EHE faculty and staff met with the delegation. [link]: Romanian educators visit Ohio State – Office of Equity, Diversity, and Global Engagement (osu.edu)

 

Dr.

Bert

Tuga

, the President of Philippine Normal University in Manila, Philippines met with Dean Don Pope Davis and Drs. Binaya Subedi and Adrian Rodgers to explore partnership opportunities.
Interview with Kaira Mack for Global Education Week

 
The third week of November celebrates International Education Week (IEW), a joint initiative of the U.S. Department of State and the U.S. Department of Education to celebrate and promote a broader understanding of world cultures. To commemorate IEW, Neal McKinney, interviewed student Kaira Mack to share her experiences on participating in multiple EHE global education programs and the value of international education.