Professional Development for Diversity Leaders
1
Participants gain powerful new tool set for building capacity to forge change.
2
Participants develop individual action plans
3
Participants learn and share best practices for breaking down cultures of inequity
4
Participants receive ongoing coaching, encouragement and opportunities for networking

Five-day Summer Institute

Group Coaching
Ongoing Support
Noelle Arnold, PhD
Senior Associate Dean
Noelle W. Arnold, PhD is the Senior Associate Dean in the College of Education and Human Ecology at The Ohio State University. In addition to other units, she oversees the EHE Office of Equity, Diversity and Global Engagement. Dr. Arnold has written and presented extensively and has nine (9) books published or in press and over 70 publications. Her most recent book is the 2nd Edition of the Handbook for Urban Educational Leadership and Companion Guide for the Handbook of Urban Educational Leadership (forthcoming, 2021). Dr. Arnold work has received awards or subawards over $7 million. She has also served as a contractor on grants in excess of $5 million. A former administrator at the district and state level, Dr. Arnold also serves as a consultant throughout the US advising districts on crisis leadership, diversity and inclusion, and teaching and leading in urban and rural contexts. Dr. Arnold was the first African American female to serve as President for the University Council for Educational Administration (UCEA). Dr. Arnold was named to the 2022 "Future 50" class, awarded by Columbus CEO for leaders and visionaries who advance the city of Columbus, OH.
Nicole Luthy, PhD
Chief of Staff and Director of Strategic Operations
Dr. Nicole Carter Luthy is the Chief of Staff and Director of Strategic Operations for the College of Education and Human Ecology. In this role, Dr. Luthy works closely with the Dean and other college leaders to set the strategic direction of the college and lead key initiatives.
Over the course of her 25 years in education—which began as a classroom teacher—Dr. Luthy has focused on building partnerships among higher education institutions, K-12 schools, and community-based organizations. She has led state and national projects, served as director of a digital learning center, and collaborated with schools and community organizations to support, serve, and improve outcomes for teachers, students, and families.
Dr. Luthy holds a PhD in Teaching and Learning from the College of Education and Human Ecology at The Ohio State University. She also holds a B.A. from Emory University and an M.A. from The Ohio State University.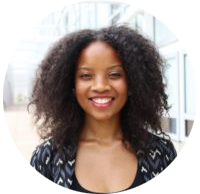 Carlotta Penn, PhD
Senior Director of Partnerships and Engagement
Carlotta Penn oversees all partnership and engagement including campus, community, national and international. Dr. Penn develops strategic initiatives that advance the college commitment to diversity, engagement, and impact at the college and in schools and communities. These projects include: the Historically Underrepresented Ethnicities Success Center, the EDGE podcast, and the Service Learning and Community Engagement Grant, among others. Dr. Penn also oversees international and global affairs for the office. Carlotta spent several years as an English language educator in local and global contexts, and her research interests include Black women educators, Language and Literacy, and Multicultural Education. She holds a PhD in Education and an MA in Comparative Studies from The Ohio State University, and a BA in Mass Communication from Wright State University
Fisher College of Business:
John Rensink
Senior Director, The Bright Initiative
John Rensink has worked in higher education for nearly 2 decades building a career around preparing exceptional leaders and developing and guiding exceptional educational programs. Before his appointment to Bright, he led Fisher's 9th ranked Executive MBA program and several custom executive leadership programs for Fortune 100 companies. John has a BA in the humanities from The Ohio State University, a Master's in Higher Education Leadership from the University of South Carolina and is nearly finished with his PhD in Management from Case Western University. John has a profoundly curious and thoughtful nature, an instinct to lead and inspire others and a constant drive to seek improvement in himself and the world around him. He is a proud father and husband.
Ben Campbell, PhD
Associate Professor
Management and Human Resources
Benjamin Campbell is an Associate Professor of Management and Human Resources at the Max M. Fisher College of Business at the Ohio State University. He received a PhD in economics from UC-Berkeley and has an undergraduate degree in mathematics from the Ohio State University.
Dr. Campbell teaches the core Organizations, Markets, and Management course in the MBA program.  For this course, he has been named the "Outstanding Full-Time MBA Core Professor" in 2010, 2012, and 2013 and the "Outstanding Working Professional MBA Core Professor" in 2011 and 2014. He was the recipient of the 2011Pace Setters Westerbeck Graduate Teaching Award and was nominated for the 2013 Alumni Award for Distinguished Teaching.
Dr. Campbell's research explores the boundary conditions of mechanisms that limit the mobility of human capital to established and entrepreneurial firms and thus adds to the understanding of the role of human capital in creating and sustaining competitive advantage in dynamic environments. His research has appeared in outlets including Academy of Management Review, Strategic Management Journal, Management Science, Journal of Management, Journal of Management Studies, Industrial Relations, and Industrial and Labor Relations Review.  His research has been named the runner-up for the 2014 INFORMS-Industry Studies Association Best Paper Prize and the runner-up for the 2009 Best Conference Paper at the Strategic Management Society.
He has served the community of scholars as the elected representative-at-large for the Strategic Management Society's Strategic Human Capital Interest group, as a member of the Research Committee of the Business Policy and Strategy Division of the Academy of Management, and as a member of the editorial boards of Academy of Management Journal, Strategic Entrepreneurship Journal, and Strategic Organizations.  He has also co-organized multiple conferences on Human Capital, including the Strategic Human Capital Interest Group's mini-conference on the Value Proposition of Human Capital.
Instructional Team
The interdisciplinary team of faculty instructors represent The College of Education and Human Ecology and The Fisher College of Business.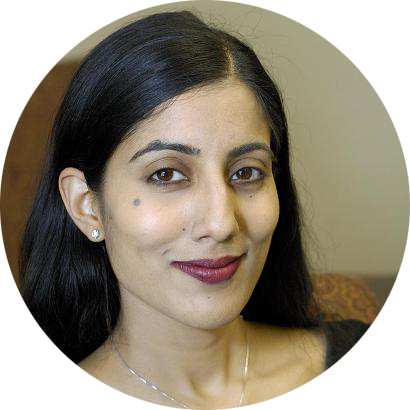 Tanya Menon, PhD
Professor
Department of Management and Human Resources
Tanya Menon is Professor of Management and Human Resources at Fisher College of Business, Ohio State University. She studies how people think about relationships, and how this affects the way they make decisions, collaborate, and lead at work. Her research has been cited in various media outlets including NPR, the Wall Street Journal, Boston Globe, The Chicago Tribune, The Times of London (UK), and the Guardian (UK). She has won multiple teaching awards (at both Ohio State and as Associate Professor at the University of Chicago). She has conducted corporate trainings, keynotes, and consulting all over the world (including for US Intelligence Community, Discover Financial Services, CareerBuilder.com, Wright Patterson Air Force Base, McKinsey Academy, DHL, Cummins, Express, Scotts, Citibank (India), Tetrapak (Italy), Aetna, Sherwin Williams, Erie Insurance, McCormick, the Environmental Protection Agency, American Bar Association Chief Bar Executives, Ronald McDonald House Charities, and the Deloitte Women's group).
Menon earned a bachelor's degree in sociology from Harvard University in 1995 and her Ph.D. from Stanford Graduate School of Business. Prior to graduate school, Menon was a research assistant in INCAE Business School in Costa Rica and an intern in Morgan Stanley's London office. She is currently Associate Editor at Management Science Journal. She wrote a book with Dr. Leigh Thompson, Stop Spending, Start Managing: Strategies to transform wasteful habits (2016, Harvard Business Review Press). Her Ted talk (go.ted.com/tanyamenon), originally presented at Tedx Ohio State University, has reached over 1.8 Million views and was named as one of the top 7 TED talks of 2018 (so far) by entrepreneur.com, and one of TED.com's most popular talks of 2018. (www.ted.com/playlists/682/the_most_popular_ted_talks_of_2018).
Stephani Power-Carter, PhD
Professor
Department of Teaching and Learning Director
Center for Video Ethnography and Discourse Analysis
Stephanie Power-Carter is a professor in the Department of Teaching and Learning and the Director of the Center for Video Ethnography and Discourse analysis (CVEDA).  Dr. Power-Carter is passionate scholar who in the words of one of her favorite poets Dr. Maya Angelou, "would like to be known as an intelligent woman, a courageous woman, a loving woman, a woman who teaches by being." Her passion is to engage in research that helps us to see each other's humanity more fully. She uses discourse analysis a way to see and examine how people use language to negotiate their identities and to better understand how Black youth, and youth from historically resilient communities navigate their educational experiences. Her scholarship examines the resilience, possibility, and potential of Black youth.
Dr. Power-Carter has presented her scholarship nationally and internationally and published in various journals such as Review of Research in Education, Theory into Practice, The Journal of Classroom Interactions, and Trabalhos em Linguística Aplicada. She has also published book chapters and co-authored two books: Discourse analysis and the study of classroom language and literacy events: A microethnographic perspective and an NCRLL project, On discourse analysis in classrooms: Approaches to language and literacy research. Additionally, she occasionally serves as an educational consultant and collaborates with school districts  that view equity and inclusion as foundational pillars to teaching and learning and are committed to developing, facilitating, and sustaining socially just educational spaces. In her spare times, she enjoys creative writing, music, and community engagement.
Adam Shank
Executive Director
Ohio Alliance of Boys & Girls Clubs
Appointed in 2018, Adam Shank serves as the Executive Director of the Ohio Alliance of Boys & Girls Clubs. Overseeing the executive management of an Alliance that serves more than 40,000 Ohio youth each year, Mr. Shank is also responsible for the organization's government relations and advocacy initiatives.
Since joining the Boys & Girls Clubs movement, Adam has helped the Alliance recognize a 325% increase in state funding.
Adam has served at top levels in both the public and private sectors and is active in education, legal, and political circles. He also routinely advises organizations on process improvement and development. He has been involved with numerous boards, is past-President of the Central Ohio Association of Corporate Counsel, and has received multiple appointments. Ohio Governor Mike DeWine named Mr. Shank to the Census 2020 Complete Count Commission in 2019 and appointed him to the Ohio Arts Council in 2020.
A licensed attorney, Adam holds degrees from Ohio Wesleyan University, the Franklin Thomas Backus School of Law at Case Western Reserve University, and the Fisher College of Business at The Ohio State University. Mr. Shank is also a certified mediator and Lean Six Sigma Black Belt.
A native of Marion, Ohio, like many of our kids in Ohio Clubs Adam has experienced the impact caring and compassionate individuals can have on a community.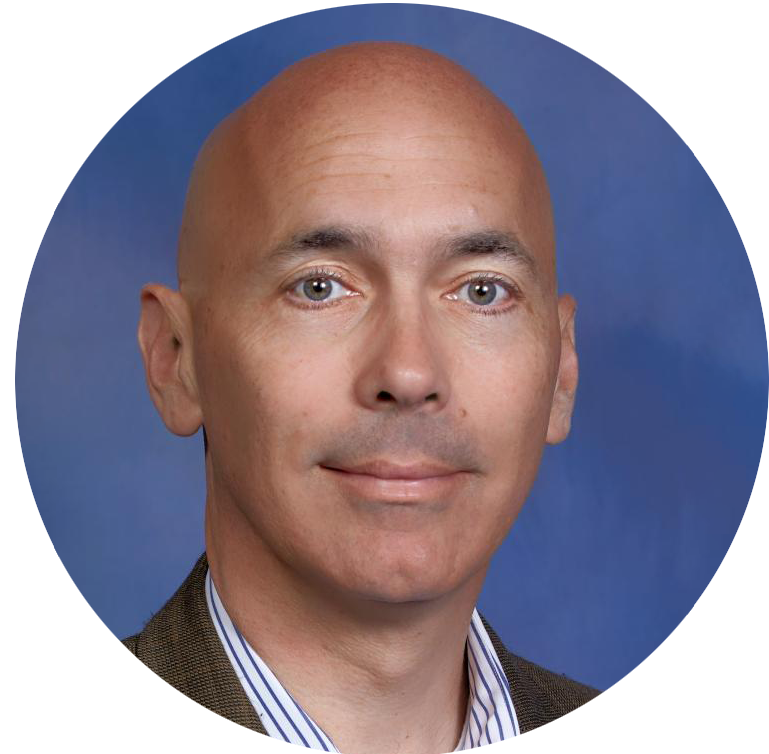 Tracy Owens
Associate Professor
Practice, Integrated Systems Engineering
Participating Districts 2021
The Collaborative is designed for K-12 district teams who are focused on leading anti-racism, equity and diversity initiatives in their school districts. Districts are encouraged to create teams representing diverse roles and perspectives. Teams may consist of chief diversity and equity officers and their associated teams, but other team structures are welcome.