Dear White People: Showing up for Black colleagues
July 29, 2020 @ 1:00 pm

-

2:30 pm
Dear White People is a four-part webinar series interrogating whiteness, anti-blackness and anti-racism in education. Part 4 of the series investigates how do you show up for your Black colleagues in schools and campuses?
Panelists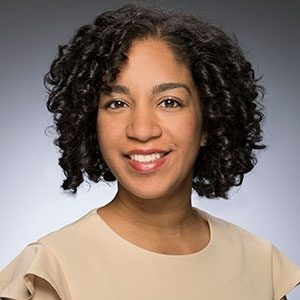 Jasmine Haywood
Strategic Impact Officer
Lumina Foundation
Jasmine Haywood is a strategy officer at Lumina Foundation, an private foundation in Indianapolis committed to post-secondary education. In that role, she leads work related to the metrics and evaluation of Lumina's direct efforts and the outcomes of those efforts. She also works on racial equity and faculty engagement in postsecondary education. Before joining Lumina, Dr. Haywood was a visiting faculty member in the Department of Educational Leadership at Indiana State University. She was the managing editor for the International Journal of Qualitative Studies in Education. Dr. Haywood began her career as an admissions counselor at Rensselaer Polytechnic Institute in New York. She has published peer-reviewed scholarship on the lived experiences of Afro-Latino students in higher education, microaggressions, and faculty of color. She was named a 2016 Ebony Magazine Power 100 honoree.
Derrick R. Brooms
Associate Professor
University of Cincinnati
Derrick R. Brooms is faculty in sociology and Africana Studies at the University of Cincinnati and serves as a youth worker as well. His research and activism focuses on educational equity, race and racism, and diversity and inclusion. Primarily, his research focuses on the lives and experiences of Black boys and men as well as Black and Latino males' college experiences, engagement, leadership, and identity. He is author of Being Black, Being Male on Campus: Understanding and Confronting Black Male Collegiate Experiences (SUNY Press, 2017), co-author of Empowering Men of Color on Campus: Building Student Community in Higher Education (Rutgers University Press, 2018), and co-editor of Living Racism: Through the Barrel of the Book (Lexington Press, 2018).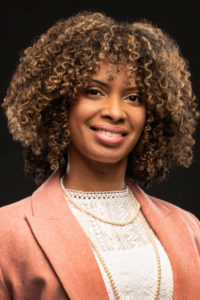 Amalia Dache
Assistant Professor
University of Pennsylvania
Amalia Dache is an Afro-Cuban American scholar and assistant professor in the Higher Education Division at the University of Pennsylvania. Her research draws from her experience as a Cuban refugee and student traversing U.S. educational systems—among them urban K–12 schools, community college, state college, and a private research-intensive university. Dr. Dache's major research areas are postcolonial geographic contexts of higher education, Afro-Latina/o/x studies, community and student resistance, and the college-access experiences of African diasporic students and communities. She is co-editor of Rise Up! Activism as Education, published by Michigan State University Press in 2019. Her most recent article, "Ferguson's Black radical imagination and the scyborgs of community–student resistance," appeared in The Review of Higher Education in 2019. Dr. Dache was an assistant professor at the University of Missouri, where she was named the NAACP 2018 Faculty of the Year.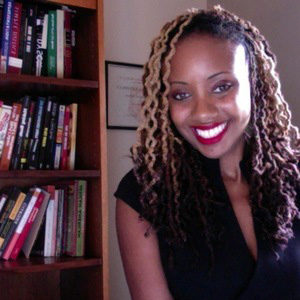 Treva Lindsey
Associate Professor
The Ohio State University
Treva Lindsey specializes in African American women's history, black popular and expressive culture, black feminism(s), hip hop studies, critical race and gender theory, and sexual politics. Her first book is Colored No More: Reinventing Black Womanhood in Washington D.C. She has published in The Journal of Pan-African Studies, Souls, African and Black Diaspora, the Journal of African American Studies, African American Review, The Journal of African American History, Meridians: Feminism, Race, Transnationalism, Urban Education, The Black Scholar, Feminist Studies, Signs, and the edited collection, Escape from New York: The New Negro Renaissance Beyond Harlem. She was the inaugural Equity for Women and Girls of Color Fellow at Harvard University (2016-2017). She is currently working on her next book project tentatively titled, Hear Our Screams: Black Women, Violence, and The Struggle for Justice. She is also the recipient of several awards and fellowships from the Woodrow Wilson Foundation, the Social Science Research Council, the Andrew W. Mellon Foundation, Emory University, the National Women's Studies Association, the Coca Cola Critical Difference for Women Grant, the Center for Arts and Humanities at the University of Missouri and the College of Arts and Sciences at The Ohio State University. Dr. Lindsey was the inaugural recipient of the University of Missouri Faculty Achievement in Diversity Award.
Conversation Series Schedule
July 8, 2020
1-2:30 p.m. EST
What is whiteness and white supremacy in education and how does it fuel antiblackness?
July 15, 2020
1-2:30 p.m. EST
What is the role of white people in dismantling whiteness in education and challenging antiblackness?
July 22, 2020
1-2:30 p.m. EST
It's okay to be white, but can you also be antiracist in educational spaces?
July 29, 2020
1-2:30 p.m. EST
How do you show up for your Black colleagues in schools and campuses?