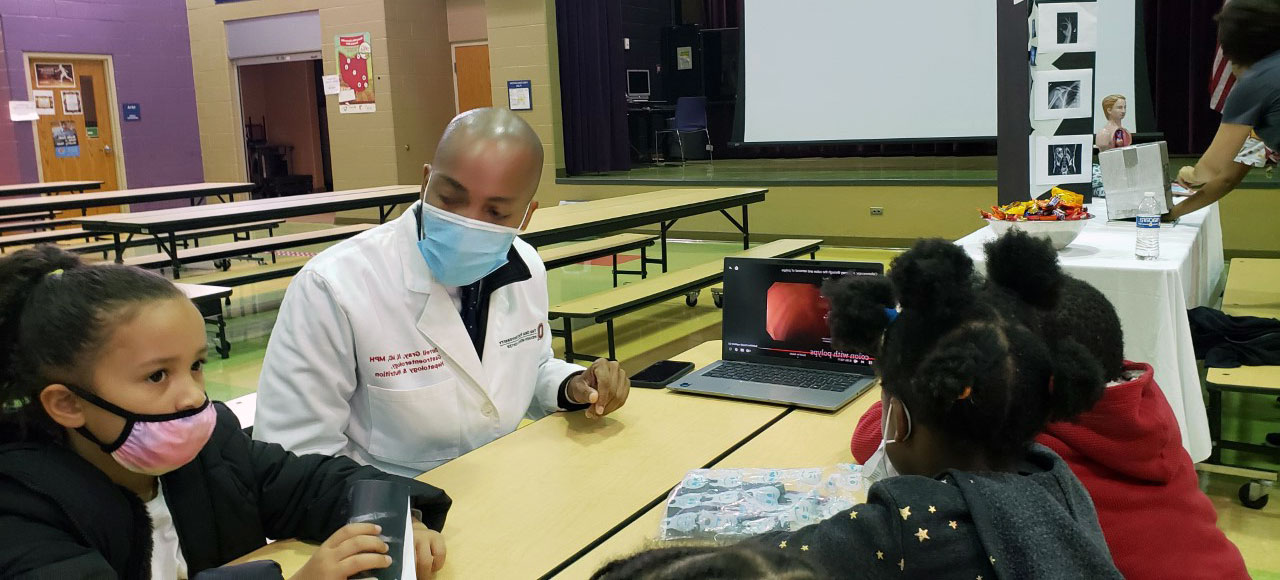 Sight requires eyes, but vision requires belief. The Health Sciences Academies (HSA), a partnership between Columbus City Schools (CCS) and The Ohio State University (OSU), are an investment in the belief that with exposure and hard work, children can become what they see.
On May 4 and May 6, the HSA at Eastgate Elementary School, had a chance to see and engage with health care professionals at their annual Career Fair. They were able to learn about radiology from the specialists at the Stephanie Spielman Center, Ohio State medical students, dental students, and even had a visit from Gastroenterologist, Dr. Darrell Gray. The students were mesmerized as he narrated part of a colonoscopy for them.
Tuesday's students had an opportunity to see the Ohio State University mobile coach. A couple of future medical students were able to listen to each other's hearts under the guidance of Cardiology medical student, Toran Moore. Thursday's students were treated to a tour of the Dental mobile. They loved operating the equipment that make a dental visit happen and even received dental care treats as they exited the tour.
Dr. Sandy Womack says, "Exposure changes expectations. But experiences change lives." The exposure and experience of this career fair is sure to change the lives of some of the students of the HSA at Eastgate Elementary.