"Since its founding in 1870, The Ohio State University has epitomized the belief that in educating our citizenry, we ensure a better tomorrow for ourselves and as a society." (Ohio State, 2019). Since 1895, the College of Education and Human Ecology has played an important role in education at all levels and human development across the lifespan at The Ohio State University, in the United States and around the world. The College of Education and Human Ecology's Legacies project started in Fall 2019 and was created to explore the rich legacies of people, experiences, and accomplishments that have helped shape the college. We believe that a legacy starts with the knowledge and appreciation of the contributions of those who came before, which establishes a strong foundation upon which to build and progress.
Black Legacies
The first phase of the EHE Legacy project highlights the unique contributions of past and present Black Buckeyes through an annual series of weekly showcases of past and current Black excellence in the college.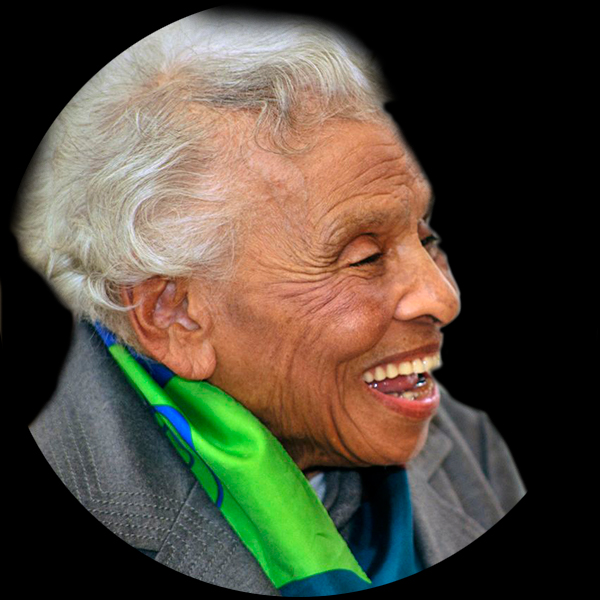 Olivia J. Hooker
Olivia J. Hooker (1915-2018) graduated from the College of Education in 1937. Hooker, an educator and psychologist, was also the last surviving witness of the Tulsa Race Massacre of 1921 and the first black woman to actively serve in the U.S. Coast Guard. EHE's Olivia J. Hooker Distinguished Diversity Lecture Series celebrates diverse individuals whose work and lives advance the call to justice.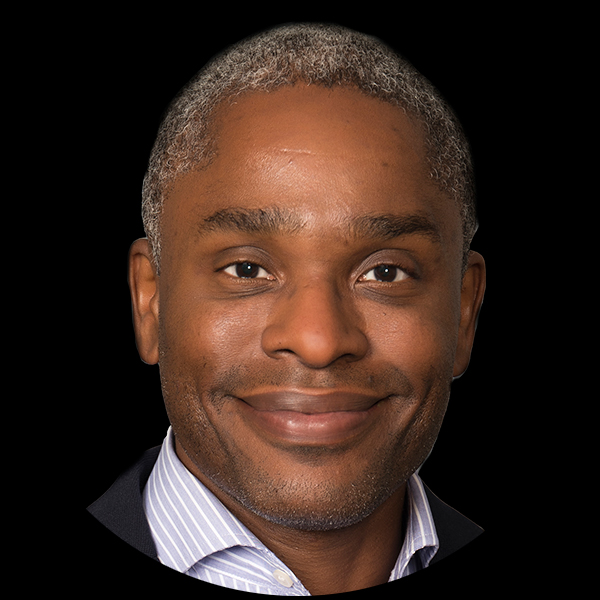 Jamel Donnor
Jamel K. Donnor, PhD earned a Master's degree in Higher Education Administration in 1999 in the College of Education and Human Ecology at The Ohio State University. During his time as MA student, Dr. Donnor worked as a Graduate Assistant in the Office of Student Activities, and Interned at the Office of Diversity and Outreach, under the Directorship of EHE Alum Dr. Robert Ransom. Dr. Donner is currently an Associate Professor of Education and the College of William & Mary. He has coedited several books including, Scandals in College Sports and Critical Race theory in Education: All God's Children Got a Song (2nd ed), as well as published several peer-reviewed journal articles in Educational Policy, Peabody Journal of Education, Teachers College Record, Urban Education, and Race, Ethnicity, and Education. Currently, Dr. Donnor is the Chair-Designate of the American Educational Association's (AERA) Social Justice Action Committee, and serves on a number of Editorial Boards, including the American Educational Research Journal (AERJ), Urban Education, the Journal of Colorism Studies, and is an Advisory Committee Member for the Study of Race and Equity in Education: The Black Male Student-Athletes and Racial Inequities in NCAA Division I Revenue-Generating College Sports.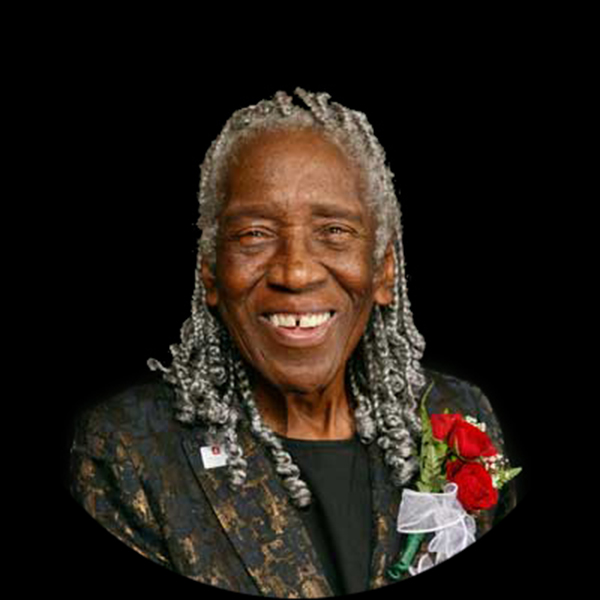 Gladys Cooper Kidd Jennings
Gladys Cooper Kidd Jennings earned her bachelor's degree in dietetics in the College of Education and Human Ecology at The Ohio State University. She immediately went on to undertake graduate studies in the same field at Washington State, becoming the first African American woman to graduate with a master's degree from that institution in 1948. She went on to each nutrition at Syracuse, Spelman, and North Carolina Central University before returning to WSU in 1966. She was the president of the National Organization of Blacks in Dietetics and Nutrition for thirty years and was an important figure in the establishment of the Black Studies Program at Washington State in the 1970s. She has received the 1971 Diamond Anniversary Outstanding Alumna award from Ohio State, which was followed by receiving the Hall of Fame Alumni Award from the College of Education and Human Ecology in 2017, and the Medallion Award from the Academy of Nutrition and Dietetics in 2019. Cooper retired from active teaching in 2008 at the age of 83.
Tasha Lewis
Tasha Lewis, PhD., earned an M.S. in Consumer & Textile Science in 2000 in the College of Education and Human Ecology at The Ohio State University. She is an Associate Professor in the Department of Fiber Science & Apparel Design at Cornell University and teaches in the area of fashion design management. Her research interests include the disruptive impact of technology in the apparel industry, global and domestic apparel production issues, and the significance of social responsibility and sustainability throughout the apparel supply chain. Dr. Lewis has also worked in the apparel industry in areas of production, sourcing, and retail operations and maintains ongoing contact with industry professionals to inform her research. She is a recipient of the Stephen H. Weiss Junior Teaching Award, and also serves on the Faculty Advisory Board of Cornell's Atkinson Center for Sustainability. 
 
"My time as a grad student in Human Ecology was foundational to my academic career. I met professors and fellow grads that I remain in touch with up until this day. I enjoyed the opinionated conversations in our grad office as well as the lively class discussions. I learned how to analyze and critique fashion topics as a researcher while also taking my first steps as a teacher in the classroom."
Cynthia Tyson
Cynthia A. Tyson, Ph.D., MSW, LSW, earned her Master of Arts in Education in 1991 and her Doctor of Philosophy (Ph.D.) in 1997 in the College of Education and Human Ecology and her Master of Social Work in 2018 in the College of Social Work at The Ohio State University. Her PhD advisor was EHE Alumni Hall of Fame awardee and emeritus professor, Rudine Sims Bishop, Ph.D.
Dr. Tyson joined the faculty of her alma mater in 1998 and she is currently an award-winning professor in the Department of Teaching and Learning in the College of Education and Human Ecology where she teaches courses in Multicultural and Equity Studies in Education, Early childhood Social Studies and Multicultural Literature for Children and Young Adults. Her teaching, research and scholarship interests include inquiry into the historical, social and cultural intersections of theory and practice related to diversity, equity, inclusion, and justice in education.
As a former elementary classroom teacher and multicultural education staff development specialist, Dr. Tyson continues to also work as educational consultant to schools both nationally and internationally, offering insight on critical and culturally relevant theories and pedagogies, for curriculum development, assessment, and policy audits addressing the challenges that face both urban and rural school settings. She has worked in the consulting capacity with school districts across the nation, the United Kingdom, West and South Africa, and most recently educators in Korea and Angola.
Dr. Tyson is also a licensed medical hospice social worker where she provides interdisciplinary holistic patient-centered care, working to promote the psychosocial well-being of people navigating their end-o f-life journey.
Dr. Tyson has served on many boards and committees in her field and has published widely, with numerous book chapters and articles in journals, presented numerous research papers at national and international meetings and conferences. She is the co-editor of The Handbook of Social Studies Research and Studying Diversity in Teacher Education , and co-author of Charlotte Huck's Children's Literature-Briefly soon to be released in its  4th Ed. She has won several awards over her career, The Social Science Educators Young Scholar Award, The Ohio State University College of Education Diversity Enhancement Award, and The American Educational Research Association's Mid – Career Award for her contributions to Teaching and Teacher Education.
Chila Thomas
Chila Thomas, EdD., is a two-time alumnus of The Ohio State University, earning a bachelor's degree in African American and African Studies from the College of Arts and Sciences in 2002, and a doctor of education degree in Educational Administration in 2019 from the College of Education and Human Ecology.  Chila began her professional career at Ohio State while still enrolled as an undergraduate student serving as the Admissions Specialist for the School of Teaching and Learning in the College of Education and Human Ecology, formally the College of Education.  In 2005, Chila transitioned to the Office of Minority Affairs, now, the Office of Diversity and Inclusion where she coordinated the Bridge Program.  In 2013, Chila joined the Young Scholars Program as Assistant Director, and in 2018 she was promoted to Executive Director. Her higher education work involves supporting student populations from low socio-economic backgrounds and first-generation college students.  Chila's career profiles continuous involvement with developing and implementing large-scale programs for pre-college and undergraduate students.  In 2019, Chila was invited to join a small team of professional's to work with a $5 million grant funded by the U.S. Agency for International Development (USAID) and Universidad ISA,  where she and her colleagues are developing and implementing a pre-college preparation program (Bridge Program) in the Dominican Republic,  La Herradura, Santiago.  Chila's extensive work with student access, affordability, completion, and personal development has garnered several recognitions and awards including the 2014 Office of Student Life, Staff Impact Award, the 2018 Outstanding First-Year Advocate Award, and the 2018 Office of Diversity and Inclusion, Outstanding Staff Award. 
Shelly Martin
Shelly M. Martin earned an MA in Workforce Development and Education in 2016 in the College of Education and Human Ecology at The Ohio State University. Martin believes that education can light up a dark world. A high school dropout with five children, she completed a GED and later joined the Wexner Medical Center as a patient care associate. She became so good at teaching patient care, a position in Nursing Education was created. Despite incredible life challenges, she completed two degrees. Now assistant director of the medical center's Diagnostic Transport Department, she is lauded for improving operations. Dedicated to advancing careers, she created the medical center's Women Moving Forward program. She also is committed to social change through diversity education, so she designs enriching training experiences as well as serves on community boards.
Antonio Shelton
Antonio M. Shelton, EdD received his Master of Education degree in Social Studies in 1999.  During his time as an MA student, Dr. Shelton worked in the Office of Diversity and Outreach.  He learned about the graduate program opportunities that The Ohio State University was offering through a summer internship program focused on research for minority students through the Office of Diversity and Outreach at the end of his junior year.  The opportunity to attend graduate school at The Ohio State University changed his life and the path that he would pursue.  Dr. Shelton previously served as  principal of the highly rated Indian Hill High School in Cincinnati, Ohio. In 2016, Dr. Shelton was hired as Principal of Santa Monica High School in California's  Santa Monica-Malibu Unified School District. 
Doricka Menefee
Doricka Menefee is a PhD student in Adolescent and Post-Secondary Community Literacies in the College of Education and Human Ecology at Ohio State where she was a Graduate Enrichment Fellow for the 2019-2020 academic year. Before Menefee earned her bachelor's degree in Secondary English Education from Emporia State University in her native state of Kansas, she was named a Gates Millennium Scholar in 2010. She went on to receive her Master's in Reading, Writing, and Literacy at the University of Pennsylvania. Before heading to OSU she worked for four years as an ESOL and ELA teacher. Her research focuses on the language and literacies of Black girls. After graduating, she hopes to continue her work helping to provide a voice for Black girls everywhere.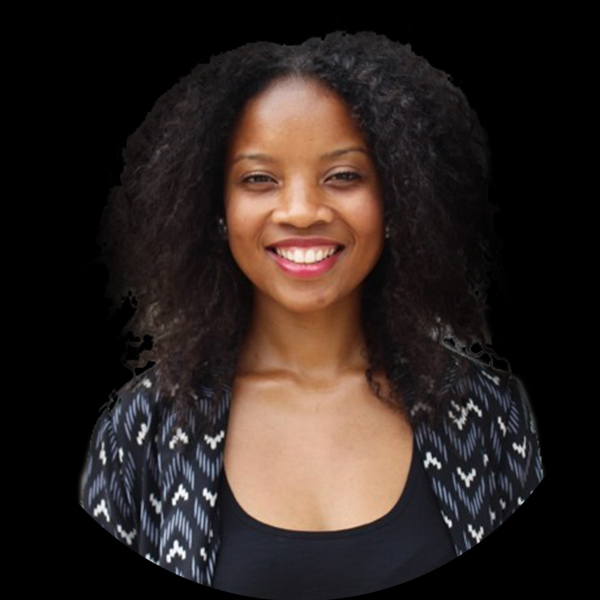 Carlotta Penn
Carlotta Penn, PhD oversees all partnership and engagement activities in the Office of Equity, Diversity, and Global Engagement. This includes campus, community, national and international projects. Dr. Penn develops strategic initiatives that advance the EHE commitment to diversity, engagement, and impact at the college and in schools and communities. She also oversees international and global affairs for the office. Carlotta spent several years as an English language educator in local and global contexts, and her research interests include Black women educators, Language and Literacy, and Multicultural Education. Penn is also a children's book author. She holds a PhD in Education and an MA in Comparative Studies from The Ohio State University, and a BA in Mass Communication from Wright State University.
Neal McKinney
Neal McKinney (he, him, his) is the Graduate Assistant for the Office of Equity, Diversity, and Global Engagement. He is a first-year PhD student in the Higher Education and Student Affairs program. He earned a BA in Communication from DePauw University, and an MEd in Higher Education, Student Affairs, and International Education Policy from the University of Maryland. Subsequently, he worked as a Career Services Program Director at the University of Maryland, and most recently in the area of Education Abroad as the Associate Director of Off-Campus Programs at DePauw University. His research interests include persistence, retention, and high impact practices that support the educational success of diverse student populations (specifically for Black students) as well as teaching on diversity, inclusion, and social justice pedagogy.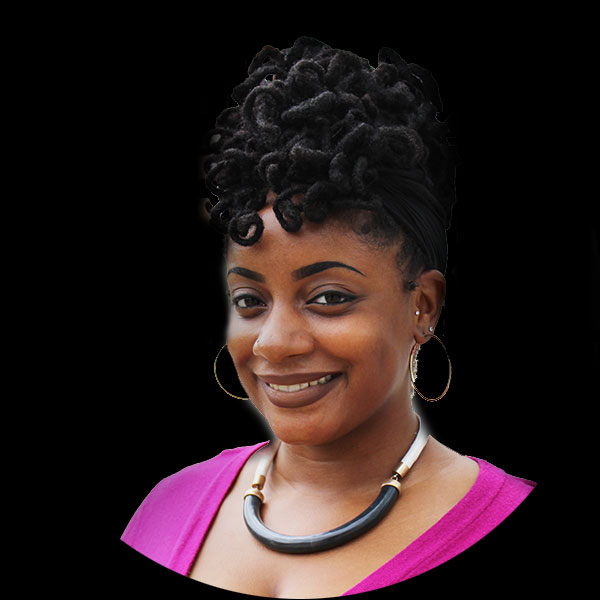 Ryann Randall
Ryann Randall, MA is Program Specialist and Assistant to the Senior Associate Dean in the Office of Equity, Diversity, and Global Engagement. She completed her Bachelor of Science in Fashion Retail Studies and Masters of Arts program at The Ohio State University. Ryann coordinates all office operations for EDGE and EDGE programming. Her future plans include earning a graduate degree with a focus on diversity, justice, multiculturalism and equity studies in order to design arts- and community-based programs for young people in urban contexts.
Dionne Blue
Dr. Dionne A. Blue is the Chief Equity Officer for Columbus City Schools, where she is responsible for creating and implementing a comprehensive and collaborative vision for diversity, equity, and inclusion for the largest school district in Ohio. On a mission to create equitable outcomes for all students, she is focused on improving student access and opportunities, and addressing the systemic barriers that produce disproportionate student outcomes.
Dr. Blue earned her Ph.D. in Integrated Teaching and Learning from The College of Education and Human Ecology at The Ohio State University, where her research focused on racial identity development and the impact of social contexts on education. She received a Master of Arts Degree in Literacy Education from Washington State University, and a Bachelor of Arts Degree from Spelman College, where she majored in English and minored in Spanish.
Dr. Blue has written a number of publications, and serves on various boards, including the Evansville YWCA and the National Endowment for Financial Education. She is a member of several organizations for professionals in the fields of education, and Diversity, Equity and Inclusion.
Nicole Luthy
Dr. Nicole Carter Luthy is the Chief of Staff and Director of Strategic Operations for the College of Education and Human Ecology. In this role, Dr. Luthy works closely with the Dean and other college leaders to set the strategic direction of the college and lead key initiatives.
Over the course of her 25 years in education—which began as a classroom teacher—Dr. Luthy has focused on building partnerships among higher education institutions, K-12 schools, and community-based organizations. She has led state and national projects, served as director of a digital learning center, and collaborated with schools and community organizations to support, serve, and improve outcomes for teachers, students, and families.
Dr. Luthy holds a PhD in Teaching and Learning from the College of Education and Human Ecology at The Ohio State University. She also holds a B.A. from Emory University and an M.A. from The Ohio State University.
April Peters-Hawkins
April L. Peters-Hawkins earned a B.S.Ed. from Northwestern University, Evanston, IL, an MSW in School Social Work from Columbia University, and a Ph.D. in Educational Policy and Leadership from The Ohio State University. She has worked in the K-12 context in several capacities. Dr. Peters began her career as a Teach For America teacher in Elizabeth, New Jersey. Subsequent to that experience, she was a founding faculty member of the North Star Academy Charter School of Newark, NJ, where she was Dean of students. Upon completing her Ph.D., Dr. Peters became a high school principal in Baltimore, MD. Based on her expertise and experience implementing district reform, Dr. Peters served for four years as a consultant for the Institute for Student Achievement (ISA) in the Atlanta Public Schools (APS). In APS she assisted school leaders, teacher leaders, and teachers in implementing the small school reform model in select high schools. Specifically, she provided professional learning and support to school leaders, leadership teams, and classroom teachers implementing the small school reform model in select high schools within the district.
 
Dr. Peters has been at the University of Houston for the past five years. She is Associate Department Chair and Associate Professor in the Department of Educational Leadership and Policy Studies. She has also served as interim department chair, and as a member of numerous college and university committees.
 
Dr. Peters' research interests include examining: (a) the ways that districts provide mentoring and support for early career administrators; (b) the intersecting identities of race and gender for Black women leaders; (c) leadership and urban small school reform (d) effective university and district partnerships and (e) leadership development.  She has been published in journals such as Journal of School Leadership, Teachers College Record, Peabody Journal of Education, Leadership and Policy in Schools, Journal of Educational Administration, International Journal of Qualitative Studies in Education, Urban Education, and others.